Why Attend?
With a proven track record of highly successful conferences around the Globe, we are bringing back the 20th edition of the SIGOS Conference for Telco & Digital Experience to the home base of SIGOS. The anniversary Conference pursues the hallmark features of SIGOS Conferences:
Experience Exchange
among the global community of
managers and experts from the Telco & Digital industry
featuring 20 Mobile Network Operators & Global Enterprises
showcase plenary and panel sessions

Valuable First-Hand Insights
Unique forum for leading industry players:
Mobile Network Operators,
Regulators, Standardization Bodies

Deepening Workshops
aligned to attendees' interests,
a comprehensive program of
25 digital experience and mobile technology
innovation workshops to pick and choose from

The busy days are rounded off with a networking program that caters for opportunities to chat with a global community of your industry colleagues in a relaxed atmosphere. Wait a minute – relaxed atmosphere? Well, it depends – if you choose to watch the football semi-final matches together with your peers, which is one option within our networking program, it may rather be exciting. Just as the 20th SIGOS Conference for Telco & Digital Experience deserves.

Facts & Figures on past Conferences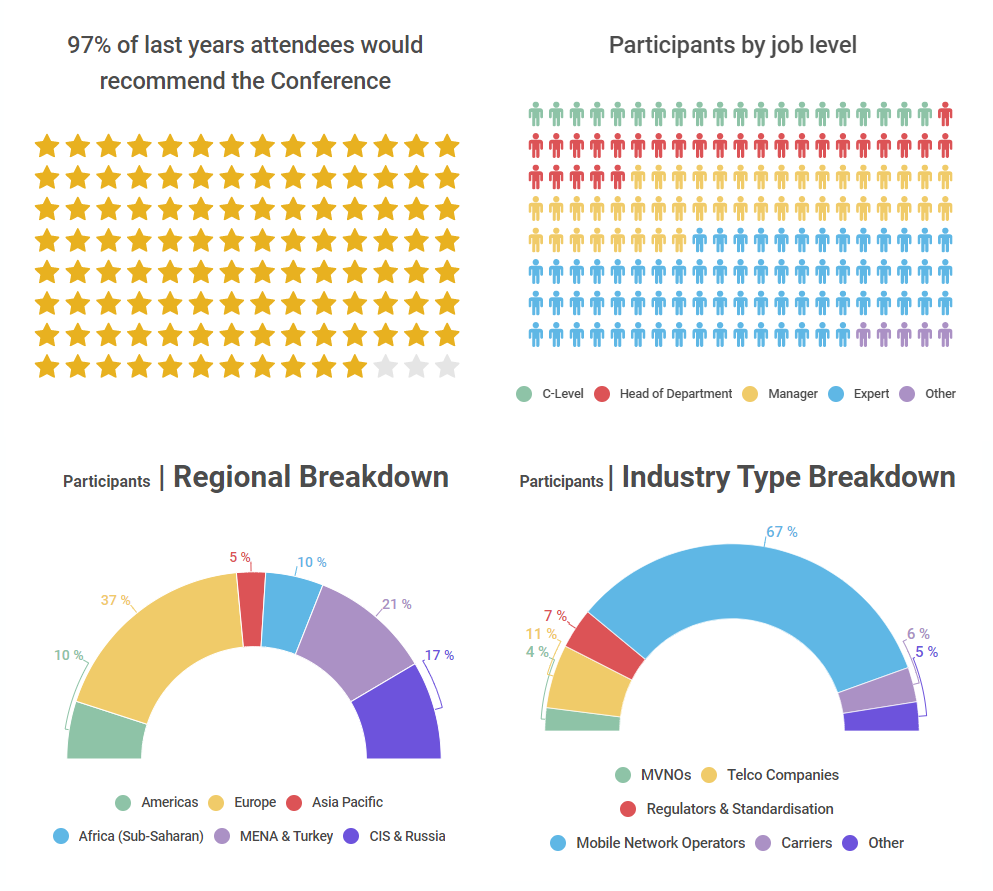 For further conference impressions please visit the
SIGOS website
.