Nuremberg Convention Center

Taking the SIGOS Conference for Telco & Digital Experience to the next level.
NCC Nuremberg Mitte Convention Center is conveniently connected to the metro system and part of the trade fair grounds of Nuremberg, where many international trade shows have their home. The convention center offers everything for a successful SIGOS Conference: the spacious air-conditioned conference room is ideally suited for the plenary sessions and centrally located in the 6,000 square meter entrance area. So there is ample of space for networking breaks. Breakout rooms for dedicated workshops are connected on the same level arranged compactly around a smart piazza.

Address
NurembergConvention
Messezentrum 1
90471 Nürnberg, Germany
Phone: +49 911 860 68 707
---
Nuremberg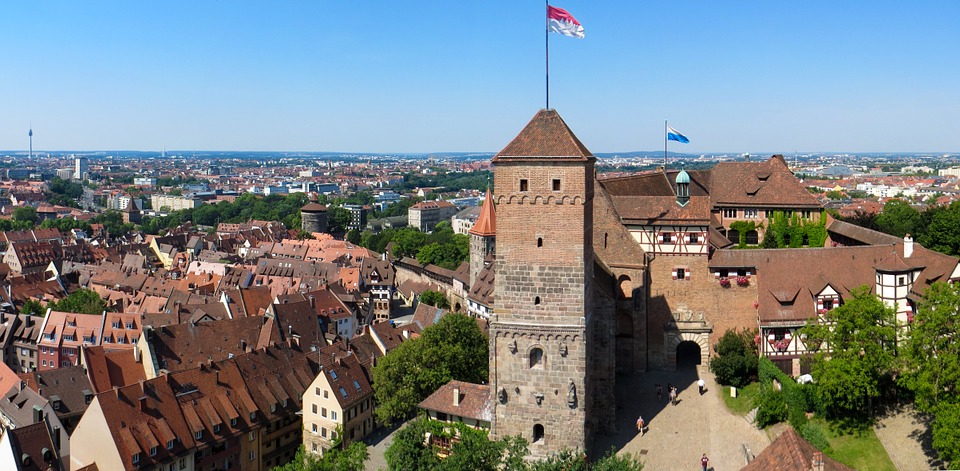 The city of Nuremberg lies within the most popular state of Germany: Bavaria. With a population of half a million people within the city limits and an extended metropolitan area of over 3 Million people, many visitors label Nuremberg 'just right'. Not too large, easy to navigate around with a beautiful combination of modern life-style and the traditional touch for which Bavaria in general is loved by visitors around the globe.
Colorful history
Almost 1,000 years, reflected in an abundance of historical architecture, including the famous Nuremberg Imperial Castle, which is considered one of Europe's most formidable medieval fortifications. Many revolutionary inventions have originated here and the city was and is home to outstanding Artists. The first globe was crafted in Nuremberg, even before America was discovered.
Accessible location
The international airport of Nuremberg connects the city with the world. And the metro line connects the airport to the city. Accessibility is very easy. Of course, there is an excellent inter-city train connection as well. For example, travelling from the international hub Frankfurt Airport to Nuremberg is very easy as the train connects Frankfurt Airport directly to Nuremberg